We have a long and rich history of quality craftmanship and are positioning the organization to meet the goals of the 21st century customer.
Under new leadership since the Fall of 2020, Mika is undergoing a transformation to improve efficiencies that will drive down costs, reduce turnaround times and build a culture that puts Fans First, supports Team Always, serves the Greater Good while ensuring long-term Sustainable Success for the organization.
Rebecca Cole
Director Sales & Marketing
Kelley Farkas
Office/HR Manager
Bob Crouch
Operations Manager
Jim Gunvalsen
Sales Operations Manager
Kevin Timms
Manufacturing Engineer
At Mika Metal Fabricating if we don't deliver our customers can't deliver.  Whether making a fully assembled product ready to sell immediately to the market, or a single component of a larger project, Mika strives for impeccable quality and on-time delivery. This is key for our success; but more importantly, it's paramount to the success of our customers.
At the same time, Mika will not jeopardize the well-being of our employees, the sustainability of our planet or put short-term gain before the long-term financial health of our company.
Click here to see full length Core Values Video including employee perspectives.
We Fanatically Put Fans First
Our customers are the reason we exist. Our goal is to meet and exceed expectations for every project entrusted to us. We strive for exceptional workmanship and communication throughout each area of production. To that end we offer a 100% Satisfaction Guarantee. Meaning, if we don't deliver customer goods as expected, we'll make it right or it's free!
We Serve Team Always
By teaming tenured industry veterans with future sheet metal professionals, we combine tribal knowledge with energy and exuberance for the benefit of all to learn and continue growing no matter where they are in their professional journey.
Additionally, here at Mika, we value treating each other with respect and kindness, providing a positive work-life balance, promoting importance of family and encouraging healthy habits that will provide every team member a satisfying and rich personal and professional life – thereby making our team, as a whole, stronger and better.
We Strive For Sustainable Success
Mika encourages people to challenge assumptions while embracing change and continuous improvement. Meaning, "because that's the way it's always been done" doesn't fly. To be successful in today's challenging environment requires our employees to think and act based on reason and logic.
We Promote The Greater Good
By supporting and serving both the local and global community we strengthen the human ties that bind us. Mika seeks opportunities that help organizations, people and the planet prosper.
Our team of dedicated professionals and craftspeople have varying backgrounds, life experiences, ideas and perspectives, all of which contribute to our shared "maker" mentality.  Regardless of gender, race, age, national origin, sexual orientation or culture, Mika Metal Fabricating is committed to building a diverse, equitable culture where everyone is included and belongs.
<! ========= Cool Timeline Free 2.6.1 =========>
The Mika Fabricating Story
Fred J. Mika Starts B & F Metal Fabricating
Located in South Euclid, Ohio the company would remain at this original location for the next 28 years primarily producing custom HVAC duct work.
Fred J. Mika retires
Son Fred J.G. Mika takes over the company after serving in the Air Force during the Korean War.
Mika-Kidd Manufacturing Company Is Born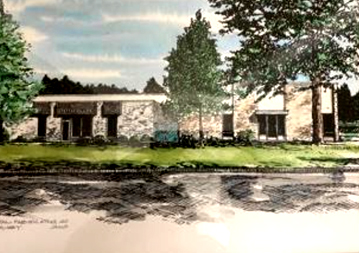 Fred J.G. Mika becomes partners with his brother-in-law. In addition to changing the name, they move the business to Hamann Parkway in Willoughby, Ohio and become heavily involved in manufacturing complex electronic assemblies. Customers include Keithley Instruments, Elgin Electronics and Bailey Controls.
Mika Launches Into The Medical Market
Fabricating products for legendary Cleveland companies such as Marconi (now Philips) and Steris, Mika establishes deep connections in the medical industry.
The Company Expands
Moving to an 80,000 sq.ft. location across the street on Hamann Parkway, the company continues growing and remains there to this day.
Fred Retires
Fred J.G. Mika retires and his two sons' step into leadership roles.
Scott Shelfer and Ryan Thomas Purchase Company